Stay Safe! Disinfection Services for Homes in South Birmingham, AL
You can prevent the increase of bacterial or viral infections by having the surfaces in your home sanitized. Paul Davis provides residential sanitation solutions throughout the South Birmingham, AL, region that are robust enough to matter during this pandemic. We adhere to rigid standards of care to meet the needs of your home during this nationwide outbreak.
Sanitize Your Home and Keep Your Family Safe
Your safety and our employees' safety is a core focus at Paul Davis, especially with this current pandemic. Our devotion and skill ensure we are taking care of cleaning services the correct way during these unstable times. Our team has always answered back quickly while complying to the most recent information when we answer the call to any biological hazards, and today is no different.
Paul Davis closely monitors information put out by the Centers of Disease Control and Prevention (CDC), the World Health Organization (WHO) and medical experts both nationwide and in South Birmingham, AL. By obtaining current and accurate information, we know we are taking the necessary precautions for your health when we clean your home. Our cleaning and germ disinfecting services are an excellent safety precaution you can implement to make your property safe.
We Take the Precautions for You
Transmitting COVID-19 is fairly easy when in close proximity to an infected person or when you touch your eyes, nose or mouth after being in contact with a contaminated surface. The specialists at Paul Davis uphold good hygiene and follow all CDC guidance to ensure that we keep our customers safe. We frequently use hand sanitizer, wash hands for 20 seconds with soap, sanitize surfaces and maintain a safe distance of six feet from others.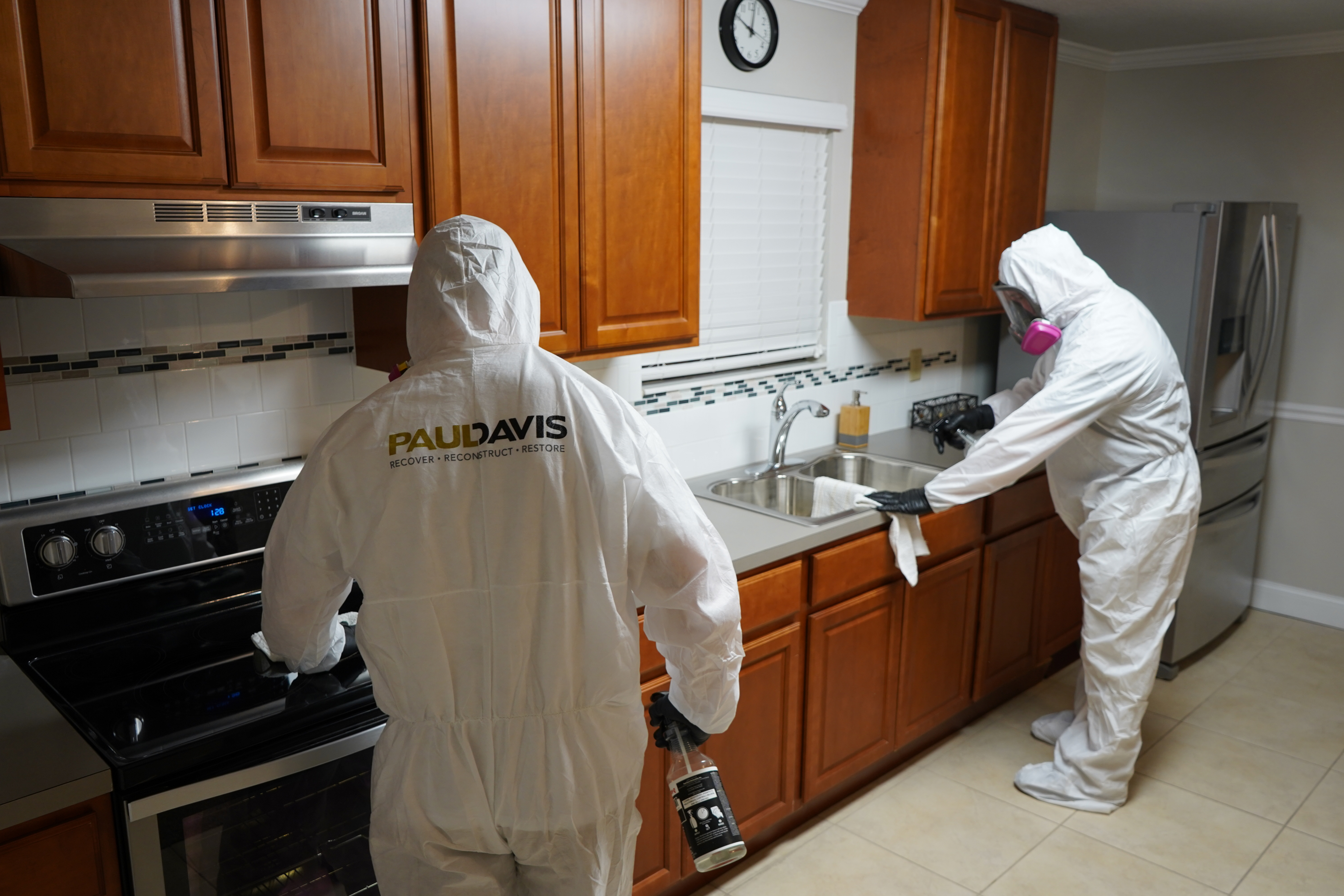 Let's Keep Everyone Safe
To establish the safety of all individuals, kindly let our team know the condition of those living in your home. We invite you to ask questions you have and let us know if you would like us to take additional safety measures.